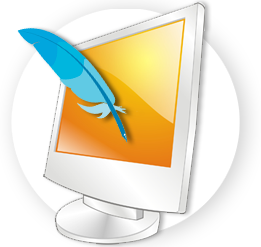 Graphic designing is the crucial aspect in terms of a property image creation, especially regarding a business significance. The image influences greatly the potential contractors respect.
Our projects are oriented to the modern, original, and a bit of mysteriousness style which encourage to get being familiar with the company as well as its offer.
Our graphic designers put the great effort to meet all the Clients expectations. The thing is that we are constantly in progress regarding experience in preparing the perfect graphic projects.
We aspire to meet your expectations in the fully meaning of the word. Every Client is the one to be treated individually, and this is the reason why the projects are extraordinary and unique.
The graphic projects offer:
• All the projects related to printing industry
• ATL and BTL graphic projects
• Professional commercial banners projects
• Big-size printing projects (billboards)
• Creative package production
• Unconventional leaflets production
• Catalogue production
• Multimedia projection
• CI – Company Identification – (Logo, business card, logo designing, visit-cards, paper projection)